Hi There~
We Love Coffee! Every day you grab a cup of coffee on the way to work or school, you hang out with friends in the café, do you ever want to make a cup of coffee whenever you want at home?
But how to start this wonderful coffee journey? Did you spend your time and money but get a cup of dark bitter water in the end? Do you get lost in the coffee information, have a headache choosing the right coffee makers, or have no idea how to get started? We went through all of these frustrations. That's why we are creating this blog and want to share the best coffee information with coffee beginners and home baristas.
You'll find the most affordable and practical tips, guides to help you spend less money, time, and effort to brew the best coffee.
What's your product review process?
We like sharing our first-hand experiences with the readers. Putting our hands on the coffee equipment is the best way to know the pros and cons. The more we test, the easier to compare and find out which one is the best and why you should choose this rather than that. So we can provide more informative information for the readers. Here are some of our hands-on products.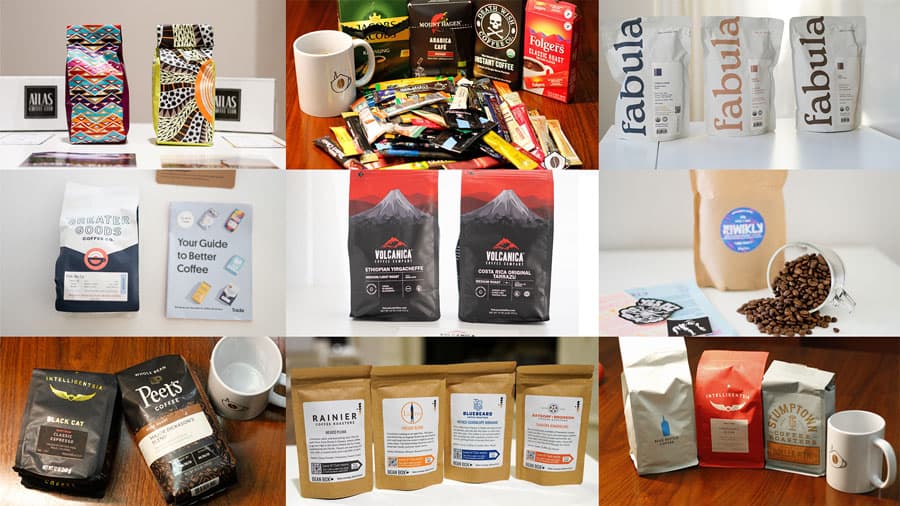 However, it's not possible to try out every single product on the market. In this case, we do in-depth research based on user reviews, communicate with the manufacturers, distributors, and real users. So we can deliver the best possible information for you.
Meet Our Team
---
Chris Clark
Chief content editor, writer
My coffee journey started in high school. I'm always dreaming of having my own Café in a beautiful place. Do you have this romantic and crazy idea?
Somehow I become an IT guy, but my passion for coffee never fades. I grind and brew coffee at home, started from a cheap drip coffee maker, keep upgrading and playing around with different coffee makers. My table is always full of espresso machines, grinders, and beans, and my home smells like a cafe.
There are so many ways to make a cup of great coffee whenever I want. I hope my discoveries can also help you enjoy your coffee anywhere, anytime.
---
Grace Miles
Writer, Editor
I'm passionate about food, traveling, and writing. My coffee journey started in 2011 when I was staying in Tokyo, Japan. I was spoiled by the flavorful taste of the coffee that the baristas manually crafted in the specialty cafes. Since then, I'm interested in everything about coffee and trying to brew better coffee at home. I'll share my findings and experience with the readers on brewcoffeehome.com.

---
Alex DeCapri is a specialty coffee roaster and curious coffee writer. During his time living in Brazil, he spent months learning directly from producers how to pick and process coffee the right way. One thing led to the next, and he started sourcing his own green beans to roast and ship worldwide and later became the head roaster at OOP Café in Belo Horizonte.
Currently, Alex is traveling slowly from the United States to Brazil in his self-converted camper van, trying to visit as many coffee farms as possible along the way. If you see him on the road, be sure to say hi!