About BrewCoffeeHome
Welcome to BrewCoffeeHome, your ultimate guide to brewing the perfect cup of coffee right in the comfort of your own home. We are a dedicated coffee blog that offers hands-on reviews of coffee-related products, from coffee machines and grinders to beans and accessories. We also share easy-to-follow coffee drink recipes, so you can recreate your favorite café drinks at home.
Our Mission
Our mission is to provide the most affordable and practical coffee tips and brewing guides. We aim to help coffee beginners and home baristas spend less money, time, and effort to brew better coffee at home. We believe that everyone deserves a great cup of coffee, and we're here to help you find the coffee equipment that works best within your budget.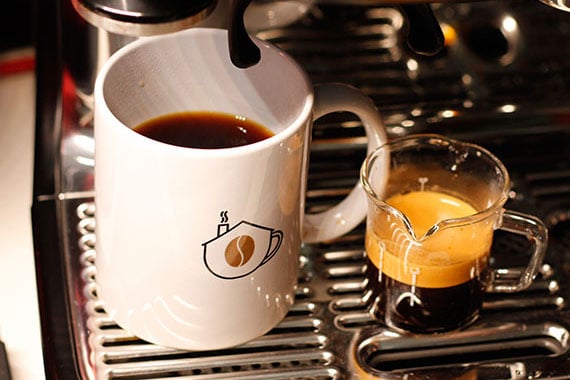 Our Story
The Beginning
BrewCoffeeHome was born out of a personal journey into the world of coffee. Our founder, like many coffee lovers, started with instant coffee and gradually moved up to more sophisticated brewing methods. Along the way, he encountered many challenges and frustrations, from buying the wrong equipment to brewing coffee that didn't taste quite right. These experiences inspired the creation of BrewCoffeeHome, a platform to share knowledge and help others avoid the same pitfalls.
Our Growth
Since its establishment in 2020, BrewCoffeeHome has grown from a few articles per month to over 400 articles and a community of more than 1 million readers. We started to share videos on our YouTube channel in 2023 and keep sharing more valuable content with our audience. Our work has been featured in media outlets like Real Homes, Huffpost, Tasting Table, Mashed, and Everydayhealth, etc.
Who We Are
Our team is composed of experienced coffee lovers who are passionate about sharing their expertise.
---
Chris Clark, the co-founder and chief content editor of BrewCoffeeHome.com, is a seasoned coffee blogger with a deep-seated passion for all things java. With three years of blogging experience, Chris shares his extensive knowledge and expertise in coffee brewing with our readers.
As a hands-on expert, Chris thrives on testing all kinds of coffee equipment and has penned most of the in-depth reviews featured on our site.
When he's not crafting delicious drinks or experimenting with the latest coffee gadgets, Chris can be found exploring local cafes, always on the hunt for new coffee experiences and inspiration.
---
Alex DeCapri is a specialty coffee roaster and curious coffee writer. During his time living in Brazil, he spent months learning directly from producers how to pick and process coffee the right way. One thing led to the next, and he started sourcing his own green beans to roast and ship worldwide and later became the head roaster at OOP Café in Belo Horizonte.
Currently, Alex is traveling slowly from the United States to Brazil in his self-converted camper van, trying to visit as many coffee farms as possible along the way. If you see him on the road, be sure to say hi!
---
Meet Our Author: Grace
Grace is a coffee enthusiast, food lover, avid traveler, and passionate writer.
Her coffee journey began in Tokyo, where she fell in love with manually crafted specialty café brews. This sparked a deep interest in coffee, leading her to experiment with various brewing methods at home.
With a wealth of knowledge and experience, Grace shares practical tips, insightful reviews, and engaging stories on BrewCoffeeHome. Her writings aim to enrich the coffee brewing experience for both beginners and seasoned home baristas.
Our Responsibility
Editorial Integrity
At BrewCoffeeHome, we uphold the highest standards of editorial integrity. Our guiding principles are accuracy, transparency, and independence. We do not accept sponsorships or paid content, ensuring that our reviews and recommendations are unbiased and based solely on the quality and value a product can bring to our readers. Here are a few ways we maintain our editorial integrity:
Hands-On Reviews: We strive to provide first-hand, unbiased reviews of coffee products. We believe in the importance of touching and testing the products ourselves to provide the most accurate information to our readers.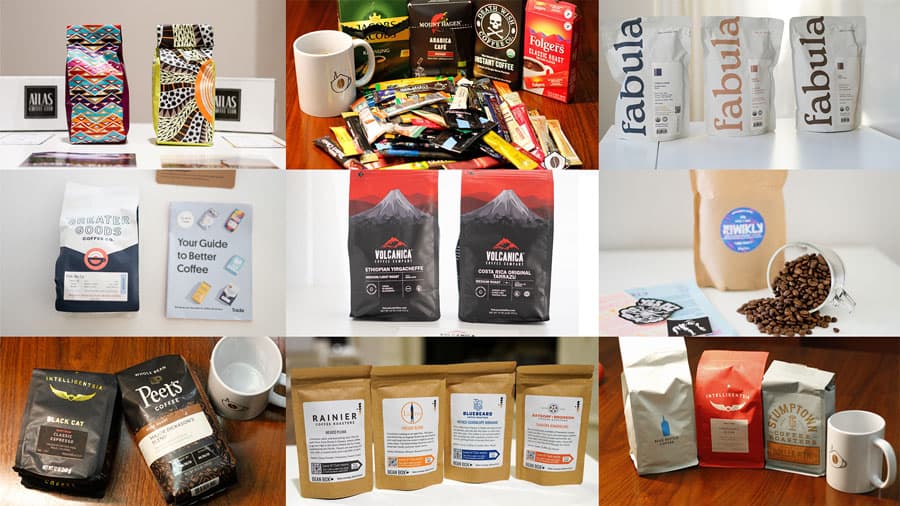 Community Input: When physical testing isn't possible, we rely on our coffee community and reader feedback.
Extensive Research: We conduct extensive online research to ensure our content is evidence-based and accurate.
Citation of Sources: We make sure to quote all the resources that we used in our research, so the readers can find the references below each article.
Transparent Affiliate Marketing
We use affiliate marketing to fund our blog, partnering with reputable platforms like Amazon.com, ShareASale.com, and Impact.com. Our selection process is rigorous and driven by the quality and value a product can bring to our readers, rather than potential profit. You can read more details on our affiliate marketing disclosure.
Our Commitment
We are committed to providing evidence-based and first-hand experience-based content. Our content is written by professionals in the field, and we are reader-supported, not relying on sponsorships. This sets us apart from others in the same niche or industry.
Connect With Us
We love hearing from our readers! Feel free to reach out to us via our contact page, or follow us on Facebook and YouTube. We're always open to feedback and suggestions, so don't hesitate to get in touch.
Welcome to the BrewCoffeeHome community. Let's brew better coffee together!